9/15 Bayswater Road, Potts Point
It's without a doubt that Sydney is home to so many restaurants and cafes offering an amazing selection of international cuisines, so it's hardly surprising that there are a lot on my 'bucket list'. The first time I'd heard of Harajuku Gyoza was when they introduced the Raindrop Cake. I do want to see as much of Sydney and savour as much good Asian food as I can before I leave for the UK. So when they reached out to me to try out their desserts, I pretty much jumped at the opportunity and became a food blogger for the day.
Harajuku Gyoza is only a short 2 minute walk from Kings Cross train station and quite a few bus stops. For me, the decor was quite cosmopolitan - the different plates were a really nice touch.
We started with some of my favourite appetisers - Eggplant Tempura (i.e. the only tempura I like), Agedashi Tofu and the Tebaski Wings. I really liked that the batter on the tempura wasn't overdone and the bonito flakes on the tofu are always the highlight. To follow up, we ordered some Pork and Duck Gyozas (because you don't go to Harajuku Gyoza without ordering gyoza). The pork was a little underwhelming, but the duck gyoza was amazing.
Of course the star of the show was the Raindrop Cake. It comes in three flavours - brown sugar, strawberry and matcha. After trialling the brown sugar and the matcha, hands down, matcha wins. The actual cake itself is mesmerizing - bigger than I thought it would be, and much less jelly like. Personally, I really enjoyed my matcha raindrop cake and it's an experience I'm happy to have had. But perhaps my favourite dessert was the Salted Caramel Gyoza with Ice Cream - so much salted caramel filling, paired so well with the vanilla ice cream and perfect for a cold, rainy day.
Huge shoutout to our wonderful hostess. She was so sweet and lovely, really helpful and attentive. Unfortunately, I didn't catch her name but she is pictured below.
Have you tried out any new restaurants in your city??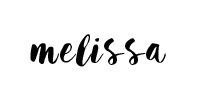 Bloglovin | Pinterest
Disclaimer