it's been well over six months since i last sat down and wrote out a blog post; and i would like to think that there's good reason for that! grab yourself a cup of tea/coffee/juice, and we'll pretend like this is a cute little catch up x
uni & exchange
last semester was…uh, different? i started doing subjects for my major, which meant a shit tonne of essays, self-reflection and group work. whilst essays are still despicable, i feel a lot more comfortable talking about myself and my goals and even loving group work (no, that wasn't a typo). i still dread the thought of group work but after spending 4+ hours a week with these guys (pictured below), i'm starting to warm up to the idea.
something that didn't change last semester was how many commitments i had. i'd reduced my part time work hours, but i'd picked up pro-bono consulting, volunteering with the student organisation, and some leadership positions instead. with all this, i somehow managed to improve my grades and i even managed to scrape my first HD!!
a lot of this last sem has also been prep for exchange. from applications to acceptances, enrolment to flights, there has been plenty of times where the only thing i've been capable of saying were profanities. (i mean they stuffed up my visa twice - twice!! - how does that happen??). and there's still so much i have to do :(
either way, i leave in less than three weeks to start my backpacking trip in europe. i've jam-packed my itinerary with two tours, so i'm ready to tick off a lot of things on my bucket list :) if anyone has any recommendations for the greek islands and central europe, please please please let me know!
these last couple of weeks, i'll really just be busy with packing, last minute bookings and catching up with all my friends for the last time. it'll also involve eating as many golden gaytimes as possible, and hopefully going to the beach one last time.
how have you guys been? x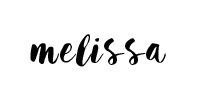 Bloglovin | Pinterest
Disclaimer