HAPPY NEW YEAR!!
It's crazy to think that it's almost been a year since I chopped off a load of hair and donated it to the Pantene Beautiful Lengths program! On a day-to-day basis, I haven't really missed my long hair, especially since my short hair is so much easier to maintain and no where near as damaged. But every now and then I see someone with beautiful Rapunzel-esque locks creating gorgeous updos and I start to feel some serious fomo.
So when Irresistible Me contacted me about trying out some of their hair extensions, I thought why the hell not? Now, I'm an absolute hair extension noob - having had long and really thick hair for most of my life, there wasn't really a need for any extra weave - but they told me to just go ahead and give you guys my two cents on my first impressions.
By the time I finalised all the details, it was well into the Christmas shipping period so I was pleasantly surprised when the package arrived within a week. The hair extensions came in a sleek, study cardboard box and arrived in perfect condition. A little too keen to get into it, I admit I spent a good 30 seconds fumbling with the box before ripping the seals to the main compartment. I do not recommend doing this. This is because Irresistible Me provides a weft of hair for you to try, and gives you the opportunity to return/exchange the product if the extension isn't quite right. This is especially handy because Irresistible Me provides free returns for US and Canadian residents and differs from most other hair extension companies that force you to deal with it.
From the photos, you'll see that the colour of the extensions are a perfect match the the colour of my roots. There are a few grey/light coloured hair amongst the mix, but it's not very obvious. However, I had quite a bit of problem blending it with my natural hair. I'll take most of the blame because I have extremely unruly and course hair; half of my ends which have been balayaged and have gotten quite dry. I've also got a very blunt haircut, which comes up rather obviously when you have so much hair. So I took mum's advice and curled both my natural hair and the extensions. This time, I was much happier with the results and felt like I could actually walk out of the house. But, I did have a little bit of an issue because my natural hair was creating more of a soft wave whilst the hair extensions were curling really easily. At the end of the day, the hair extensions were a little bit too healthy (facepalm).
The application was also considerably straightforward. Irresistible Me has their own
'How To' video
and there are a tonne of other tutorials out there on Youtube. You have a plethora of choice when it comes to positioning, as the extensions range from single clips for the sides of your head to four clips for maximum volume at the crown. The clips are both easy to put in and take out, and they do feel like they have a good grip. If you do have really fine and slippery hair, you might prefer to tease or texturise your hair to ensure maximum hold.
I may have overestimated the size of my head because it it actually took a bit of strategy to find a place for all 10 pieces on my scalp. You'll notice in the photos that there's a bit of a bump on the right side of my head, simply because I ran out of hair to give the clips adequate coverage. After a while, I also noticed that a bit of a tug on my scalp where a couple of chips were concentrated. To be honest, it's probably not practical for me to use the full set in the near future (at least not until my hair grows to a more blendable length). I also don't imagine myself creating any updos with a full head of extensions.
Overall, I was really happy with these Irresistible Me hair extensions. This was just my first impression from wearing them for about two (or so) hours. Whilst they were in, I felt rather fabulous and flaunted it all over Snapchat. I'll definitely keep using them - hopefully I can get my natural hair straight enough so I can put it up in a sleek high ponytail - so I definitely keep you guys posted.
Have you guys tried hair extensions??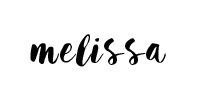 Bloglovin | Pinterest
Disclaimer