As a recently converted Star Wars fan, I thought it was only appropriate to pick up some of the CoverGirl Star Wars Colorlicious Lipsticks. And by some, I meant all the shades we stock in Australia, because as Yoda said "Do or do not, there is no try".
CoverGirl really went beyond the dodgy costume/cosplay make up with this lipstick collection. They included four metallic shades - two meant for droids and stormtrooper and two more human? wearable shades.
I was probably the most impressed with #40 Gold and #10 Silver. I noticed that both shades are essentially baby pink lipsticks with a truckload of glitter, which makes them incredibly wearable. I honestly cannot fault #40 Gold. But I would prefer if #10 Silver packed more of a punch in the pigmentation department, but it can create a lovely silvery sheen on your lips.
Normally, I'm a matte lips kinda girl through and through, but #70 Nude and #30 Red may have convinced me otherwise. #70 Nude is essentially a frosty/shimmery 'my lips but better' shade. I feel like #70 is the kind of nude that would suit most skin tones, so you're not gonna go too wrong there. On the other hand, #30 Red is a really flattering vampy red. On me, the shade does remind me of the 70's red lip - #throwback to the Original Trilogy? I wore #30 through a whole work shift and it didn't need touching up, so the longevity of these lipsticks is beyond expectation!
Clockwise from Top Left: #70 Nude; #40 Gold; #10 Silver; #30 Red
Unfortunately, most of these shades have sold out in most Australian retailers. However, I managed to grab another #30 Red which I'm giving away!! The giveaway is international and will be open until January 17.
May the force be with you!
a Rafflecopter giveaway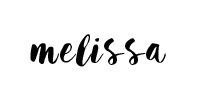 Bloglovin | Pinterest
Disclaimer