China

glaze's 'For

Audrey

' is undoubtedly a cult

favorite

for many beauty enthusiasts.

In

the bottle, the polish appears to be a dusty blue shade,

however, once

applied to the nails and allowed to

oxidise

, it almost matches the iconic tiffany blue (perhaps even leaning towards more turquoise and green).

Nonetheless

,

it's

a beautiful shade to have in your collection.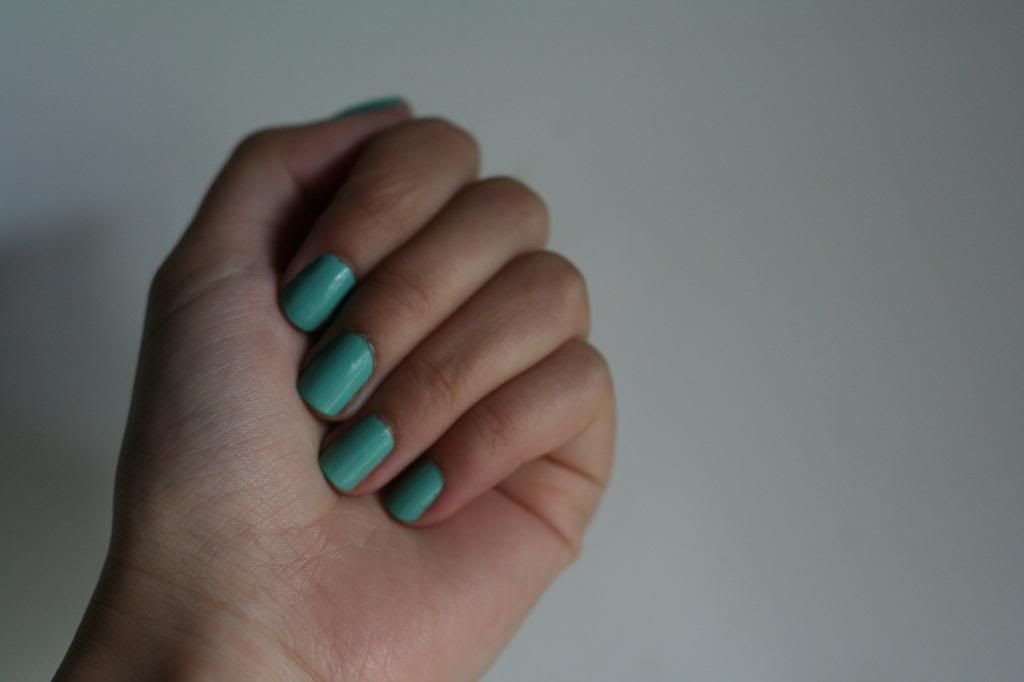 Like

most other china glaze nail lacquers, 'For

Audrey

' goes on relatively thick, so if you want thin, even layers, it might be a bit harder to achieve.

I

also found that the polish began chipping after a day or two on my index and middle fingers (as you might be able to see in my outfit of the day) despite using China Glaze's 'First and Last' base and top coat.
There

aren't any official china glaze vendors in

Australia

, so

I

buy the majority of my China Glaze polishes at Cosmetic Fragrance Direct (which doesn't stock the full range).

I

was lucky enough to receive this as a birthday gift from a friend who had purchased this at

Sephora

in

Singapore

.

Unfortunately

,

I

don't think there's any other way to get this polish in

Australia

besides ordering it online.
Thanks

for reading

...
Until next time,