Hello lovelies!
It's official! After all this hype, I've finally gotten to the other side of the world. It's been almost a month since I moved to the UK, and I'm starting to settle into my new dorm and into a new routine. Now, I don't have a bedside table in this room but I do have this sizeable window sill which houses my airplane sleep kit (eye mask, earplugs, etc.), a couple of books and some of my current faves.
I've always had a habit of keeping lip balm and hand cream near my bed, because my lips and my hands are inevitably always dry. I finally picked up the Nuxe Reve de Miel lip balm before I left Australia, and I can see why it's such a cult favourite. The scent isn't too offensive and the formula absorbs really nicely. Although I usually use the Aveeno Intense Relief Hand Cream overnight, I've kept that in the bathroom because I do a lot of hand-washing and my hands get quite dry. Instead, I use the Crabtree and Evelyn Ultra-Moisturising Hand Therapy in Pomegranate, which is probably my favourite scented hand cream. On the note of hydration, I need a huge glass of water in the morning and throughout the day to curb any hangovers and the post-exercise parch. I really wanted to get a stein whilst I was in Germany but I figured it was impossible to take home; hence, why I love this plastic Oktoberfest one!
My last 'bedside bae' is probably my favourite. This is the first succulent I've ever owned, and I hope it doesn't have the same fate as the cactus I got in high school. Needless to say, I'll be very upset when I have to leave it behind. I haven't named it yet, so if anyone has any suggestions, please let me know!
What are you bedside essentials?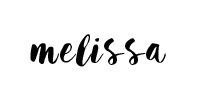 Bloglovin | Pinterest
Disclaimer